If you want to upgrade your home and reduce your power consumption and utility bills, we're here to help.
Whether you're a proud new homeowner in St. Louis shocked by high utility bills, or you've lived in the same home for a while and noticed your monthly utilities creeping up in cost, you may be wondering how to reduce your utility costs and save money.
In this post from Gateway Realty And Home Services, we'll discuss a wide variety of services, renovations, and repairs that may help. With over 30 years in the home repair business, we concentrate on our customer's needs and provide exceptional customer service.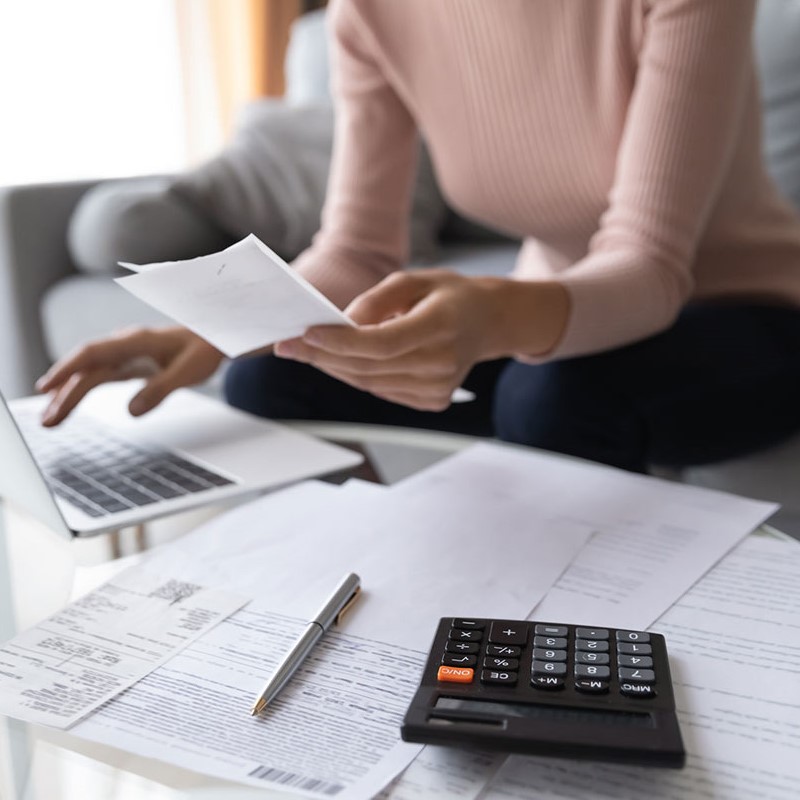 Change Your Filters & Service Your HVAC Yearly
Changing your air filter every 60-90 days helps maintain air quality and ensures your A/C and furnace work efficiently. In addition, consider hiring a pro for furnace servicing in the autumn and A/C servicing in the spring. This helps prolong the lifespan and boosts the efficiency of your HVAC systems.
Programmable Thermostat
Programmable thermostats let you save on heating and air conditioning by automatically scheduling different temperatures for different times of the day.
For example, in the summer, you can set the thermostat to 78° when you're at work and program it to go back down to 72° right before you come home. This can save you as much as 10% in heating and cooling costs per year!
Using LED Bulbs In All Light Fixtures
LED light bulbs are more energy-efficient than any other bulb type, including both incandescent bulbs and CFLs (Compact Fluorescent Lamps). They also last a lot longer, with life spans of up to 50,000 hours – that's more than 11 years with 12 hours of use per day!
Energy-Efficient Appliances
Replacing old and worn-out appliances with new, energy-efficient models will save you a lot of money in the long run. Depending on your home and how old or power-hungry your existing appliances are, this could include:
Ranges and ovens
Hot water heaters
Dishwashers
Furnaces & A/C systems
Washers and dryers
Refrigerators
You don't have to replace each of these at once. But over time, investing in energy-efficient appliances when you renovate or make significant improvements to your home will reduce your utility bills.
Low-Flow Toilets & Plumbing Fixtures
Replacing toilets, faucets, sinks, and showers with low-flow models can help you save a lot of water in the long run. Today's water-efficient plumbing fixtures are both efficient and effective!
Adding More Insulation
Adding insulation, particularly to attics, can help dramatically cut down on your heating and cooling costs. You'll need to work with a professional to determine which parts of your home could benefit the most from additional insulation.
Sealing Gaps Around Windows & Doors
If you notice drafts around your doors and windows, you can seal them up with caulk or weatherstripping. This increases overall comfort in your home and reduces your heating and cooling costs.
Need Help? Contact Gateway Realty And Home Services!
If you want to renovate your home and reduce your power consumption and utility bills in St. Louis, we're here to help. With our handyman services, we can handle many projects and improvements. So don't go it alone. Get help from a pro! Contact us online or give us a call at (314) 279-8300.