Deck Handyman
2 Locations Serving St. Louis & Kansas City :: Licensed & Insured. Having your deck power washed is one way to keep the exterior of your home looking new and clean.
In addition, you can effectively and quickly remove built-up dirt, debris, and sediment by power washing your deck, siding, concrete driveway, and other exterior areas around your home. Not only does this help keep your home looking beautiful, but it reduces wear and tear by eliminating algae, mold, insects, weeds, and more. Over time, the build-up of these things can break down and cause damage to wood, masonry, and paint.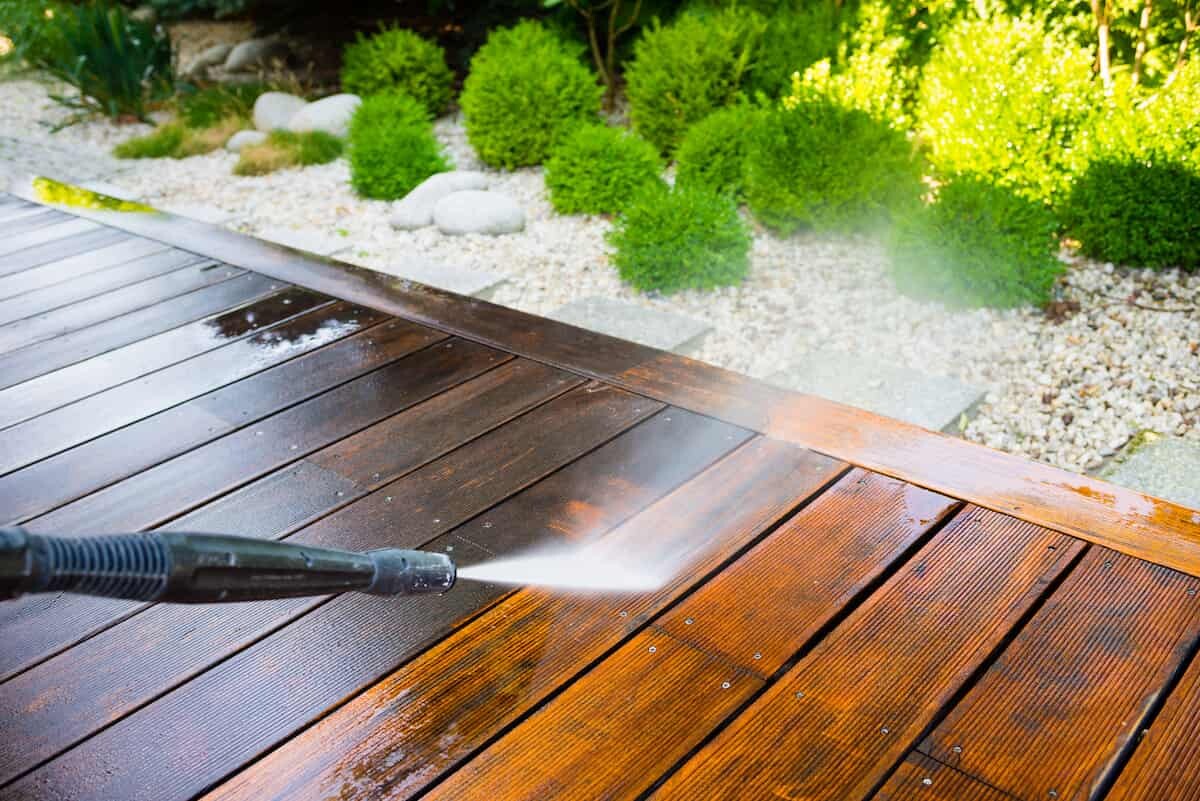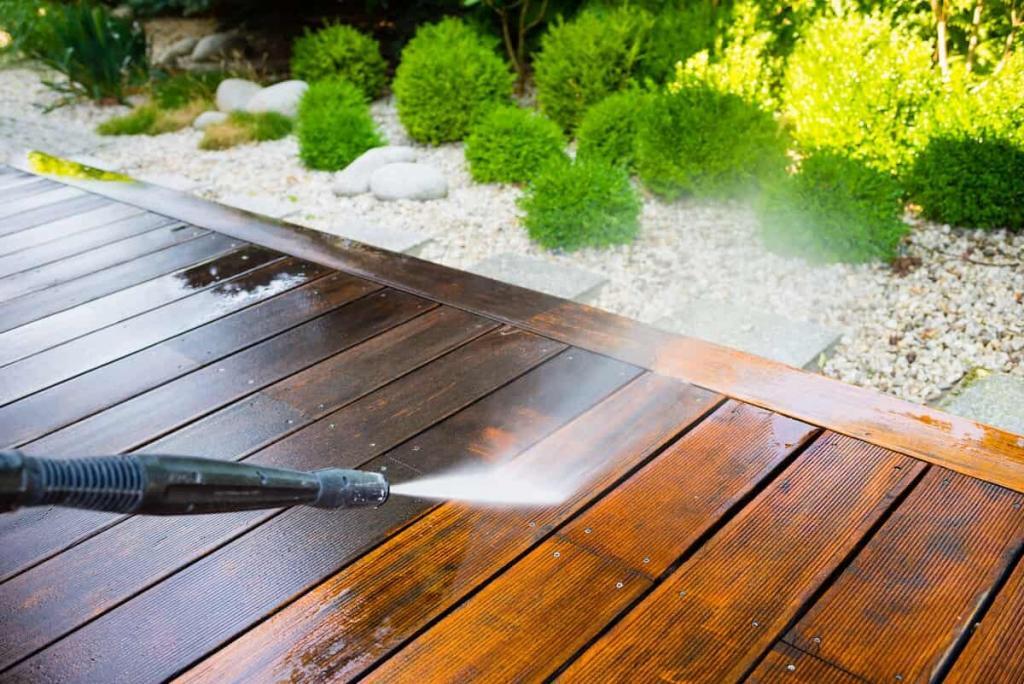 ---
Some of the other benefits of power washing include:
Cleaning and brightening fences and playground equipment
Preparing an area for a staining or painting project
Removing stains from driveway and walkways
Removing plants where they shouldn't be growing
A pressure washing service is delivered by a machine that expels a high-powered jet stream of water that is strong enough to remove any type of grit and dirt that has built up over time. While you may be tempted to rent a power washer and do it yourself, this often ends up being a costly and frustrating endeavor. Instead, contact Gateway Home Services. We have the necessary equipment and materials to perform a high-quality power washing service in the St. Louis metro area.
We can provide a high-quality deck cleaning service. You will be amazed by how new and clean your deck, patio, or fence will look after we are done cleaning it!
Deck Staining
In addition to washing your deck and other surfaces, we offer deck staining and finishing. If you have a deck, you understand how important it is to maintain it over the years so it is protected and always looks its best. One way to do this is by staining and sealing your deck every 3 to 4 years. This helps protect the wood from moisture that can lead to the deck or fence needing to be replaced entirely. Next to power washing, deck staining is one of the best ways to improve your deck's appearance.
However, staining and finishing a deck is not as easy as some homeowners think. It's easy to damage a deck by vigorously power washing it, applying stain to wood that is already rotten, or by staining it before it is completely dry.
Deck Handyman
If your deck, fence, or other surface needs to be power washed or stained, contact Gateway Home Services as soon as possible. We provide our clients with fast, cost-effective solutions and honest work.