---
Air Duct & Dryer Vent Cleaning
Having your home's air ducts and vents cleaned will improve indoor air quality and help you get the most out of your furnace and AC.
Duct and vent cleaning eliminates dust, dirt, and microbial growth in your home's ductwork. It can improve the indoor air quality inside your home while also maintaining a cleaner home and increasing your HVAC system's efficiency. Clean ducts equal less dirt in your home because dust and dirt often make their way into your home through the ductwork.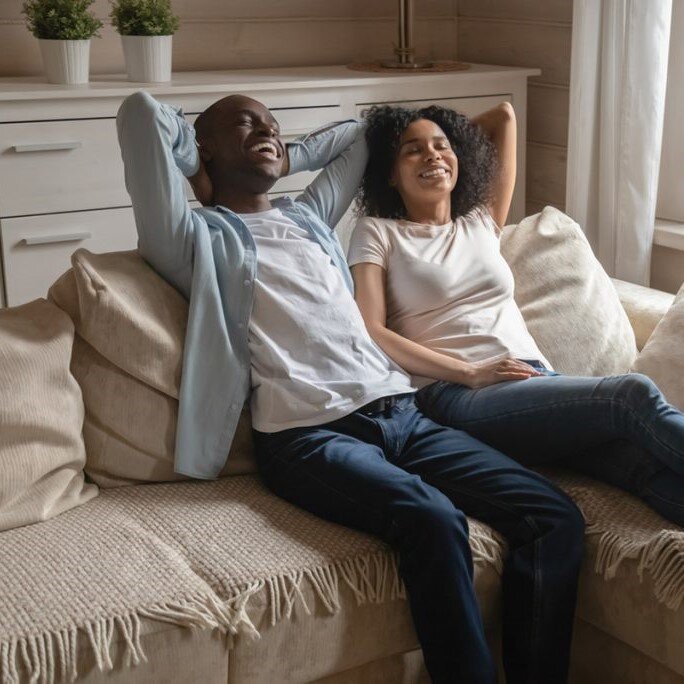 ---
Benefits of Air Duct Cleaning
Most homeowners change their air filters regularly to prevent dirt and dust from circulating throughout their homes. But, it's just as important to have your air ducts cleaned. It will improve your home's indoor air quality and help you get the most out of your furnace and AC. It will not only extend the life of your HVAC system, but you will notice a difference in its efficiency and functionality.
If it has been a while since having your air ducts and vents cleaned, consider some of the main benefits of having them professionally cleaned.
Reduces allergens – Many people suffer from allergies caused by dust and dirt circulating throughout their homes. Air duct cleaning typically promotes a healthy environment in your home. It can help reduce allergens and help your family suffer less from illness.
Improves health – The indoor air quality of your home is essential to your family's overall health. Air contaminants, dirt, dust, mold, and toxic substances such as mold are often found in the cooling, heating, and ventilation systems. If the vents and ducts are not cleaned frequently, these contaminants may be making their way into the air you're breathing inside your home.
Saves money – When the accumulated dirt and dust are removed from the coils, it reduces energy consumption and can help save money on your monthly utility bills.
Improves HVAC functionality – Many HVAC systems malfunction or even fail due to a lack of routine maintenance. The regular maintenance costs in terms of parts and labor required in your HVAC system are significantly cheaper than the cost of replacing the entire system or other more expensive repairs.
Eliminates odors – If you have a musty smell in your home, you may have mold, mildew, or dust in your ventilation system. Using air fresheners will mask the smell but will not remove these contaminants.
Dryer Vent Cleaning
Another part of your home that you may not give much thought to is your dryer vent. Dryer ventilation is an issue that many homeowners end up having to deal with at some point. Many factors can lead to clogged dryer vents which is potentially a dangerous issue. Some homeowners have difficulty cleaning their dryer vents, but it is just as important as changing the air filters in your home.
Duct & Vent Cleaning Services
Gateway Home Services provides HVAC duct and vent cleaning and dryer duct cleaning services in St. Louis or Kansas City. If you are looking to improve your home's indoor air quality and get the most out of your HVAC system, call us today.