---
Commercial Maintenance
2 Locations Serving St. Louis & Kansas City :: We will help you develop a maintenance strategy and facilities solutions that include landscaping, sanitization & disinfecting services, general repairs, pest control, and much more.
Exterior and interior maintenance of your commercial building and property are essential to attracting and retaining your customers, clients, tenants, business partners, and employees. Having a solid maintenance strategy in place keeps the quality and appearance of your facility intact while also communicating value.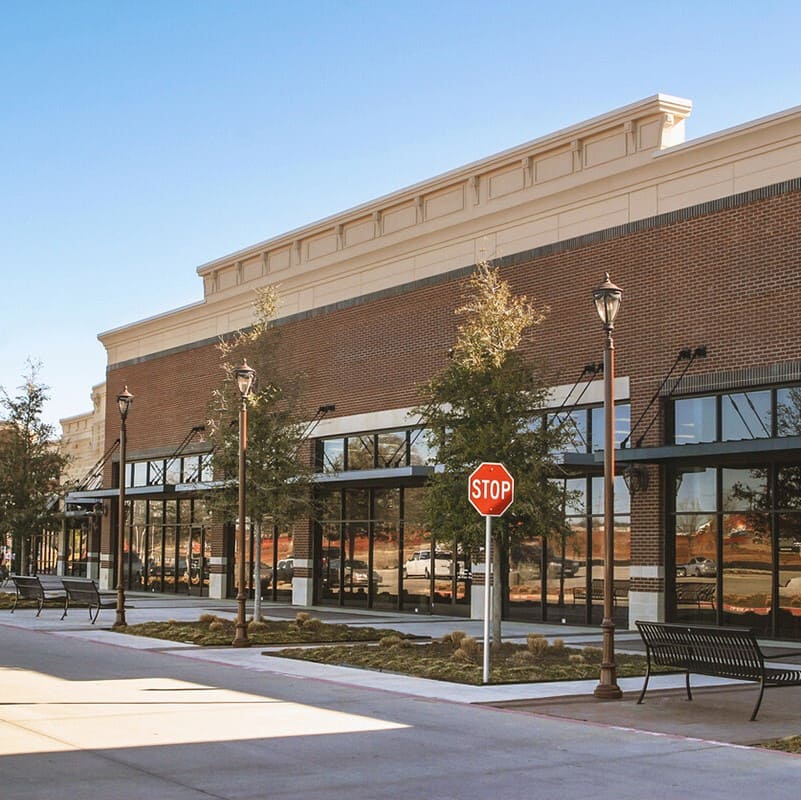 ---
At Gateway Home Services, we know how important an efficient and effective commercial maintenance strategy plan is to your success. We not only have all of the necessary equipment to handle your interior and exterior maintenance needs, but we can deliver it!
Commercial Maintenance Solutions
While it may seem that there is a never-ending list of maintenance needs, we are no strangers to the demands of commercial maintenance management. Therefore, we can help you develop a comprehensive plan to reduce costs and simplify maintenance needs.
Commercial Snow and Ice Removal
During the winter months in Missouri, we understand how vital snow and ice removal is. Whether your commercial property is large or small, Gateway Home Services can take care of you by ensuring that your property remains open, even during the worst snow or ice storm.
When winter weather is expected, we do our best to ensure that your property is passable and clear. Some of our snow and ice management services include: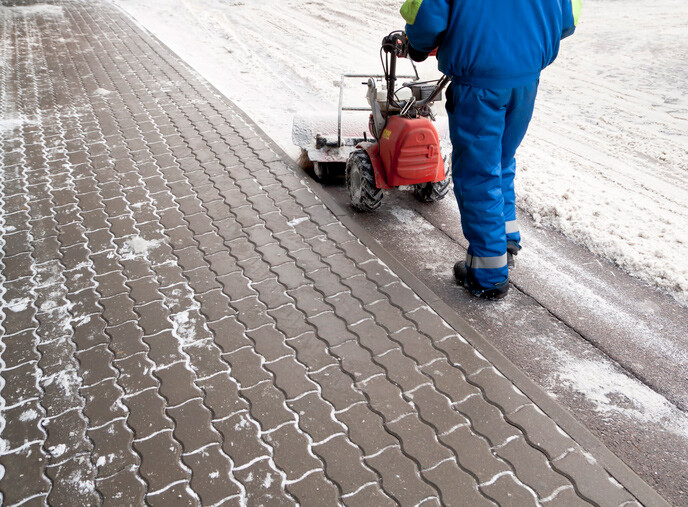 Sidewalk salting and clearing
Snowplowing and salting
Ice control applications
We offer snow and ice management services to our clients at comprehensive prices.
Commercial Pest Control
If you are looking for commercial pest control in St. Louis, the experts at At Gateway Home Services are your best bet. We can take care of any infestation from termites pest control and bat removal to bed bugs exterminator and raccoon proofing. Our solution is effective and long-lasting, and we will customize our service to meet the exact needs of your business.
Our services are ideal for: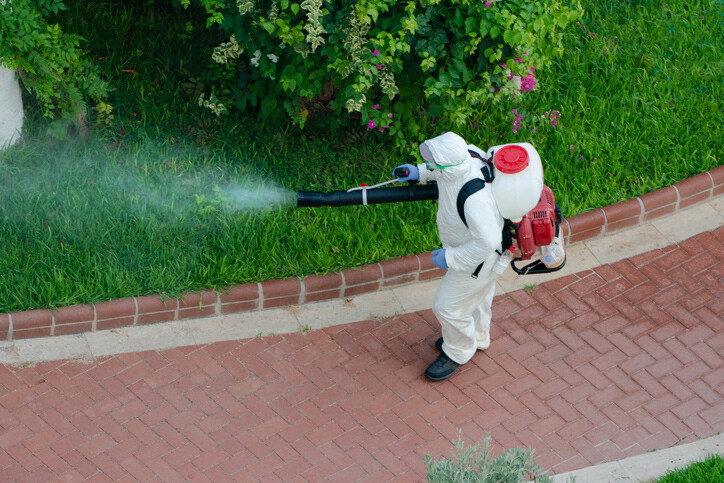 Commercial buildings
Apartment complexes
Hotels and restaurants
Food preparation facilities
Industrial buildings and warehouses
Schools and other educational facilities
Do not let pest infestation jeopardize the success of your business.
Disinfection & Sanitizing Services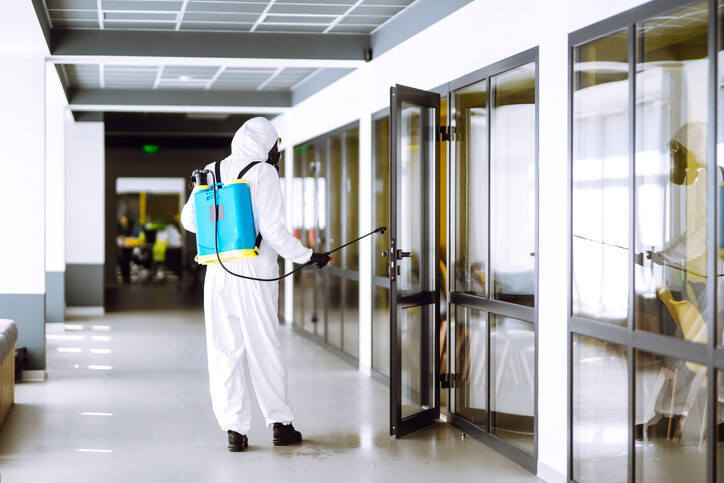 Gateway Home Services, in partnership with the latest in chemical technologies, Nisus DSV, provides professional disinfecting and sanitization services to help combat the spread of bacterial and viral pathogens, including SARS-CoV-2, throughout the state of New Jersey as well as parts of Connecticut & New York.
Maintaining a clean and germ-free environment is one of the best ways to prevent the spread of viruses and other diseases. Sanitizing and disinfecting services are an essential part of a broad approach to preventing infectious diseases in grocery stores, schools, hospitals, office buildings, retail stores, homes, and any other place where people frequent.
Nisus DSV comes in an economical concentrate that is diluted and applied by spraying, mop, and bucket, heavy misting, or soaking. DSV can be used for everyday cleaning and a wide variety of critical situations or emergencies.
DSV is also labeled to kill the following pathogens on hard, nonporous surfaces:
Human Coronavirus
Hantavirus
Hepatitis B Virus (HBV)
Hepatitis C Virus (HCV Herpes Simplex) Type1 Virus (ATCC VR260)
HIV-1 (AIDS Virus)
Influenza A/Brazil Virus
Influenza A H1N1 Virus (Strain A/PR/8/34 and ATCC VR-1469)
Commercial Exterior Services
We are committed to optimizing and simplifying commercial property management responsibilities. When you choose Gateway Home Services, you select cost-effective operations, risk mitigation, vendor quality, and 24/7 maintenance management.
Some of the exterior maintenance services we provide include:
Snow and ice removal
De-icing
Lawn care and Landscaping
Parking Lot Care and Maintenance (striping, repair, and sealing)
Window Cleaning
Pressure Washing
Commercial Interior Maintenance Services
If you are looking for an interior maintenance strategy for your commercial property, we can help. We specialize in providing extensive, multi-site business end-to-end maintenance services. We recognize the importance of having maintenance services in place. A facility that is well maintained not only keeps employees happy and comfortable but will also help your customers and clientele have a fantastic experience.
Our interior maintenance services incorporate everything and anything you need to keep your facility operating correctly and looking its best. Some of the services we offer include the repair, replacement, and installation of the following: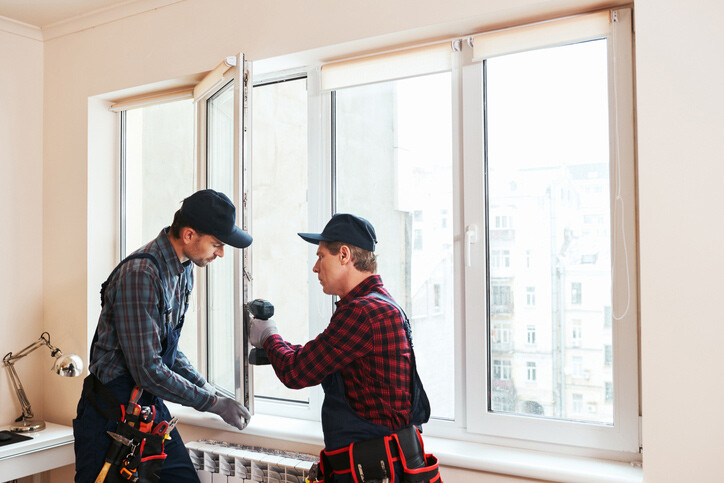 Glass and Glazing
Doors and Hardware
Lighting Fixtures, Bulbs
Minor Plumbing
Handyman Repairs
Furniture and Cubicles
Flooring
Emergency Repairs
Preventative Maintenance