We offer modern designs that can be customized to perfectly suit your style and budget.
Do you have a small or large carpentry project you want or need to be done in your home? For the best carpenter handyman services in Kansas City and St. Louis, turn to our skilled carpenters at Gateway Home Services. With over 30 years of experience in the carpentry business, our goal is to help our clients with everything from the small tasks they can't get to or don't have the "know-how" to complete to achieve their complete vision for their home.
---
We offer modern designs that can be customized to perfectly suit your style and budget. Below are some of the custom carpentry services we offer. But please don't hesitate to ask should you have a project for us that's not listed. We have diverse skills and experience and can often accommodate your needs.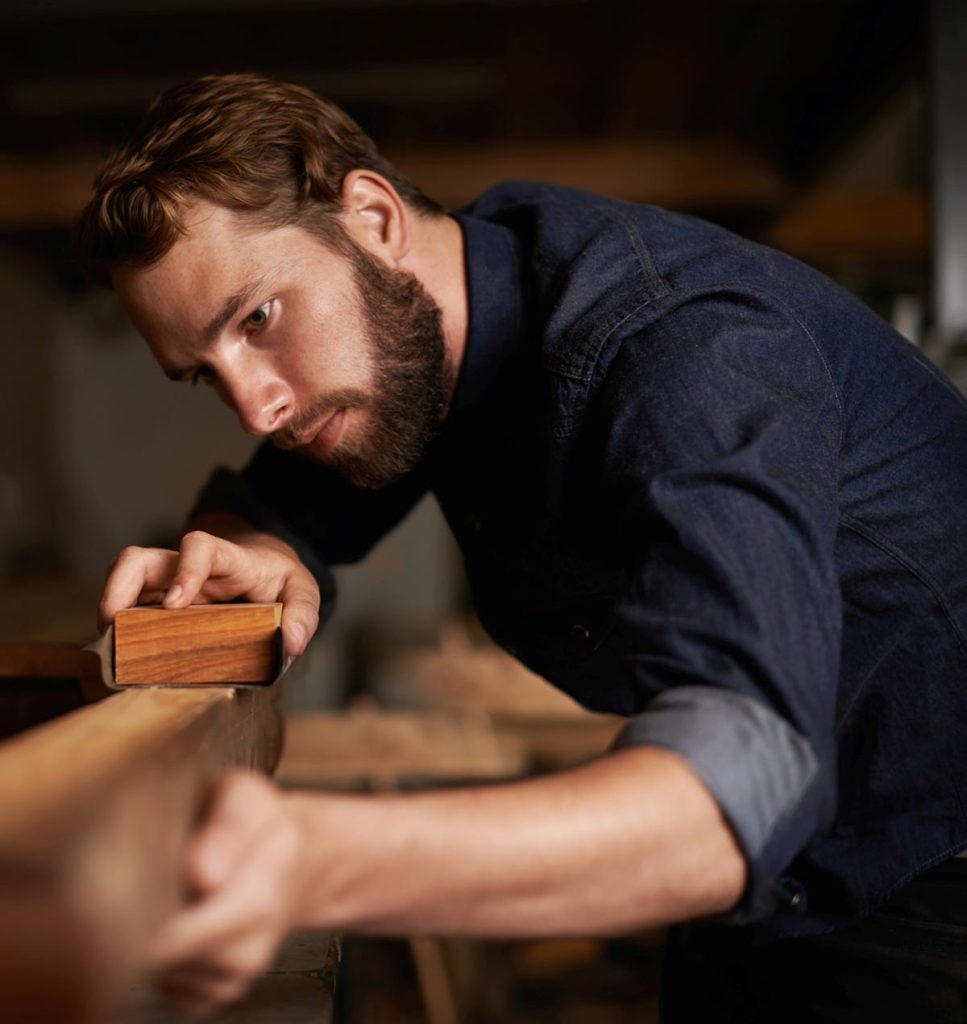 Carpentry Handyman Services
Finished carpentry work is generally one of the final touches during a home remodeling project, but this doesn't mean it's the least important. Whether you need crown molding, custom handrails, or custom cabinetry, our carpenters can handle any project you have in mind. We can help you put the shine on your latest project!
Some of our carpentry services include:
Crown moldings and trim repair & installation
Interior and exterior door replacement or installation
Handrail installation
Complete cabinet repairs and replacement
Installation of storm doors and pet doors
Window installation or replacement
Shelving and bookcase installation
Build walls and doorways
Storage area installation
Flooring and stairs
Why Hire a Skilled Carpentry Handyman?
Whether you plan to live in your home for many years or sell it in the near future, many of these projects will add value and curb appeal to your home. The money you decide to spend on renovating or remodeling will be a long-term investment in the comfort and enjoyment of your home.
Carpentry is a skilled craft, and only a trained craftsman should take on carpentry projects. Attempting DIY projects can end up costing a lot of money and, in the end, not turn out the way you envisioned or be the standard of work you had hoped.
The skills and requirements of a professional carpenter handyman include:
Attention to detail
Math skills
Training
Experience
Manual dexterity
These skills equal a well-thought-out and professional job at the end of the project.
Handyman Carpenter
With 2 locations serving St. Louis & Kansas City, trust Gateway Home Services to bring new life to your home.