DIY projects may initially save money, but you could end up spending more money than what you would have paid for had you hired a professional.
When it comes to home improvement, some projects can turn out to be quite expensive. If you like to keep your expenses affordable, you're going to want to save as much money as possible; there is no shame in penny-pinching, after all. A great way to save money is by DIY or Do It Yourself. All you need is patience, determination, and personal confidence. The only issue: Should you DIY or call a handyman professional instead?
---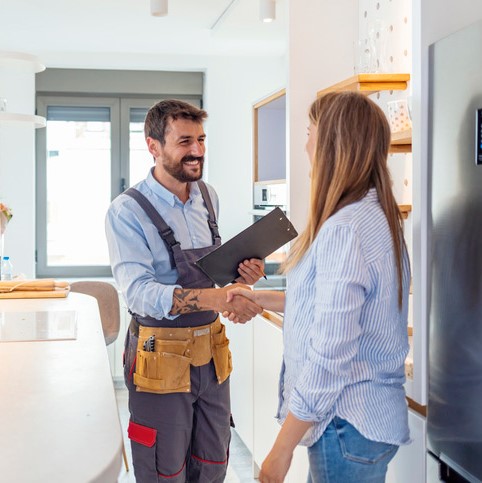 How Familiar Are You with the Project?
While it's great to have high self-confidence, you need to know your limits. If you have high expectations for the end result, you don't want to jump into a DIY project that you don't have much knowledge of. You could end up spending more money than what you would have paid for had you hired a professional.
For example, a DIY deck has a lot of components to consider when building a deck. You need to know its function/purpose, location, costs, material, and style. You also have to consider if you want lighting, privacy, or built-in features. Lastly, make sure you know the building codes and legal procedures! A common mistake novice DIYers make is not checking city and state laws and permit restrictions for residential structure additions or remodeling projects.
Jobs to Avoid Altogether
Unless you have experience under your belt, a great general rule is to avoid plumbing, heating, and electrical work. Attempting to take on projects within these fields can be very dangerous.
People who perform unlicensed and DIY electrical work risk contact with electricity, which can have deadly consequences for them as well as for the users or anyone else who comes into contact with the electrical installation or equipment which may accidentally be left in an unsafe state.
There certainly are jobs relating to those categories that you can do—for example, fixing a leaky faucet or re-caulking your tub. Rule of thumb: if the results can be disastrous if the job is performed incorrectly, you probably shouldn't do it yourself.
BIY Approach
When in doubt, meet in the middle. If you can't decide if you want to do it yourself or hire a professional, another option incorporates both BIY or Buy It Yourself. This approach simply means that you buy all the products yourself and then hire a pro to install them.
According to Houselogic, "A BIYer can save up to 20% on home improvements by shopping for bargains and eliminating contractor markups on materials and finishes." BIY is a growing trend for people renovating their homes. Homeowners can search for on-sale or discontinued items to use instead of letting a professional make all the decisions, which can save a lot of money in the end run. Contractors will not spend a lot of time searching for sales. More often than not, they work directly with their suppliers to purchase products and materials.
Handyman & Home Repair Services St. Louis
Gateway Home Services makes it easy for you to maintain and add value to your home or business. Whether you are a homeowner or property manager with a specific project, we can help. With over 30 years in the home repair business, we concentrate on our customer's needs and provide exceptional customer service.