Smart locks, motion sensors, smart thermostats – home automation is all the rage! Let us help you with your smart home installations.
We're barely two years into the new decade, and home automation is all the rage. This has been spurred by our dependence on tech and the plethora of technological advancements in the past decade.
---
Just like you need an architect when planning out your house, having a smart home remodel expert to guide you through your smart home remodeling always works for the best. Below, we'll show you how our smart home handyman experts can help you transform your house into a smart home with the right remodels.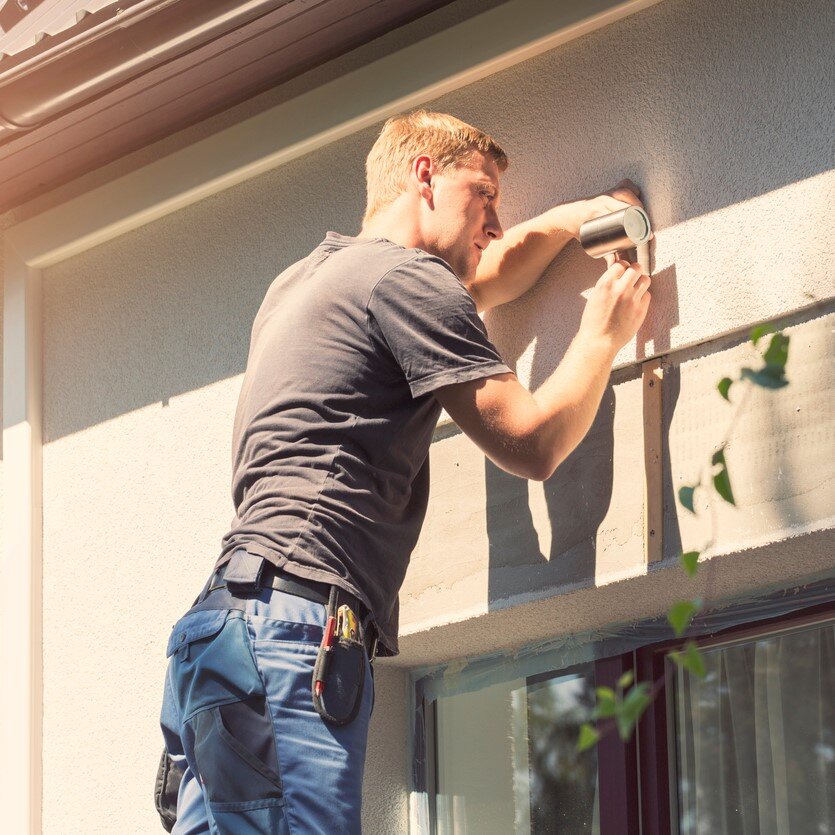 Smart Locks
Gone are the days when you needed to walk around with a huge bunch of keys to access various rooms in your house. With smart locks, you can open and lock every room in your home with a single tap, even when you're miles away.
These locks use wireless technology to lock and unlock the door. All you have to do is tap your mobile phone screen. With some smart locks, you'll require a passcode to unlock the door, while others use voice commands to achieve the same. Smart locks help keep your house more secure and eliminate the need to carry, and sometimes lose, keys.
Motion Sensors
If you want to kick your home's security up a notch, arrange for motion sensor installation around your home. Nowadays, motion sensors can send an alert right to your phone whenever they're triggered. If you want, we can integrate them with your security cameras so you can get a live feed straight to your phone. That way, you tell whether you have an actual intruder or just a bunch of raccoons scavenging for food.
Smart Lights
Smart lights let you turn the lights on and off with the tap of your phone's screen or with your voice. Because smart lights are LEDs, they use less energy than standard lights and are much brighter. It's worth noting that you'll need a certified professional to deal with all the wiring for ultimate efficiency.
---
Smart Thermostats
Ordinary thermostats were so last year; if you want to be on top of the latest trends, let us arrange a smart thermostat installation for your home. Unlike regular thermostats, smart thermostats allow you to change your home's temperature even when you're miles away. That's because these thermostats connect to your phone, so you can adjust the temperature just by tapping the screen.
Family Home Theater
Don't forget to make time for some family fun. These days, a family home theater doesn't need to have invasive speakers or a behemoth screen that throws the interior off. Instead, you can opt for a concealed screen and speakers that unveil when you press a remote. The best part is that it's cheaper than you think. You can never go wrong with a family home theater.
Home Automation Installation Services
If you're looking to upgrade your home to a smart home, you need not look any further. Contact Gateway Realty and Home Services today, and we'll turn your home from a traditional home to a futuristic home with the above remodels and much more.