Any indication that your gutters are sagging or pulling away from your roof should be an immediate red flag! We can help!
The condition of your gutter system is very important for your home's well-being. If the gutters are well-maintained and in good condition, they will do their job of keeping water away from your roof, walls, and foundation, directing it properly in the sewer system.
However, no matter how often you have maintained your gutters, they have a certain lifespan or can be damaged by unpredictable or uncontrollable conditions. Sometimes, neglect can shorten their lifespan considerably.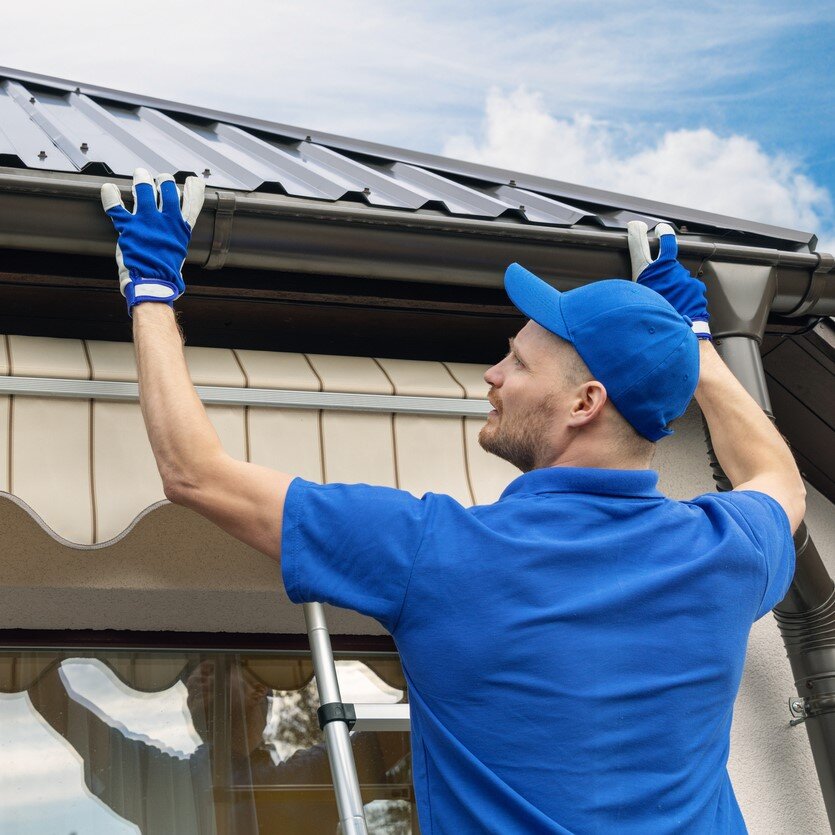 6 Signs that Your Gutters Need to Be Replaced
They are sagging or hanging away from the roof – Your gutters should be upright and firmly attached to the house. Once they start sagging and pulling away from the walls or the roof, it's a sign that they accumulate water in them. This makes them heavier and loosens their joints, leading to that saggy look.
There are visible cracks and splits in your gutters – Cracks and splits in your gutters will obviously impact their ability to drain water properly. If they are not in good condition, water will end up on your house walls, around the foundation, terrace, or patio. This can lead to much more damage that can be very expensive to fix.
Water is pooling near the foundation, causing mildew – Whether it's a sign that your gutters need replacement or that your sewer system needs to be inspected, water pooling around the foundation is never a good sign. Once it has infiltrated walls, floors, or other structures, you're looking at costly damage and a possible weakening of your home's structure.
There are orange rust spots on your gutters or joints – Gutters are not supposed to rust, as they are protected with a special coating. If the galvanized steel they are made of is damaged physically or chemically, it gets spots where rust starts to form and, eventually, rusts even more as the oxidation gets further in the layer of steel.
The paint on the walls is cracking or peeling around the gutter – If you notice certain patterns of your paint bubbling, peeling, or cracking around your gutters, it's a sign of water damage. Water leaking from your gutters can affect your walls if you don't fix the problem.
Rotting trim elements on your home exterior – If the gutters allow water to pour down your walls, wooden structures like window sills, window frames, doors or patios can be affected by the excess moisture. Often, the signs are rot, mold, mildew, or deformation.
---
Contact Gateway Home Services
Call us today to ask about our gutter cleaning services and our gutter shield installation services. We have 3 locations in New Jersey and St. Louis, MO. Let us help you protect your home and give you peace of mind when dealing with your gutters.