While most homeowners choose to carpet their stairways for warmth and style, dull or faded carpets give your stairway an old and unattractive look.
---
---
Are you in New Jersey or St. Louis and planning to give your stairway a new custom look but not knowing which flooring option is right for you?
Contact Gateway Realty and Home Services for professional and affordable flooring services. We have years of experience in the remodeling and construction business, and we'll help you inject creativity and life into your stairway and home.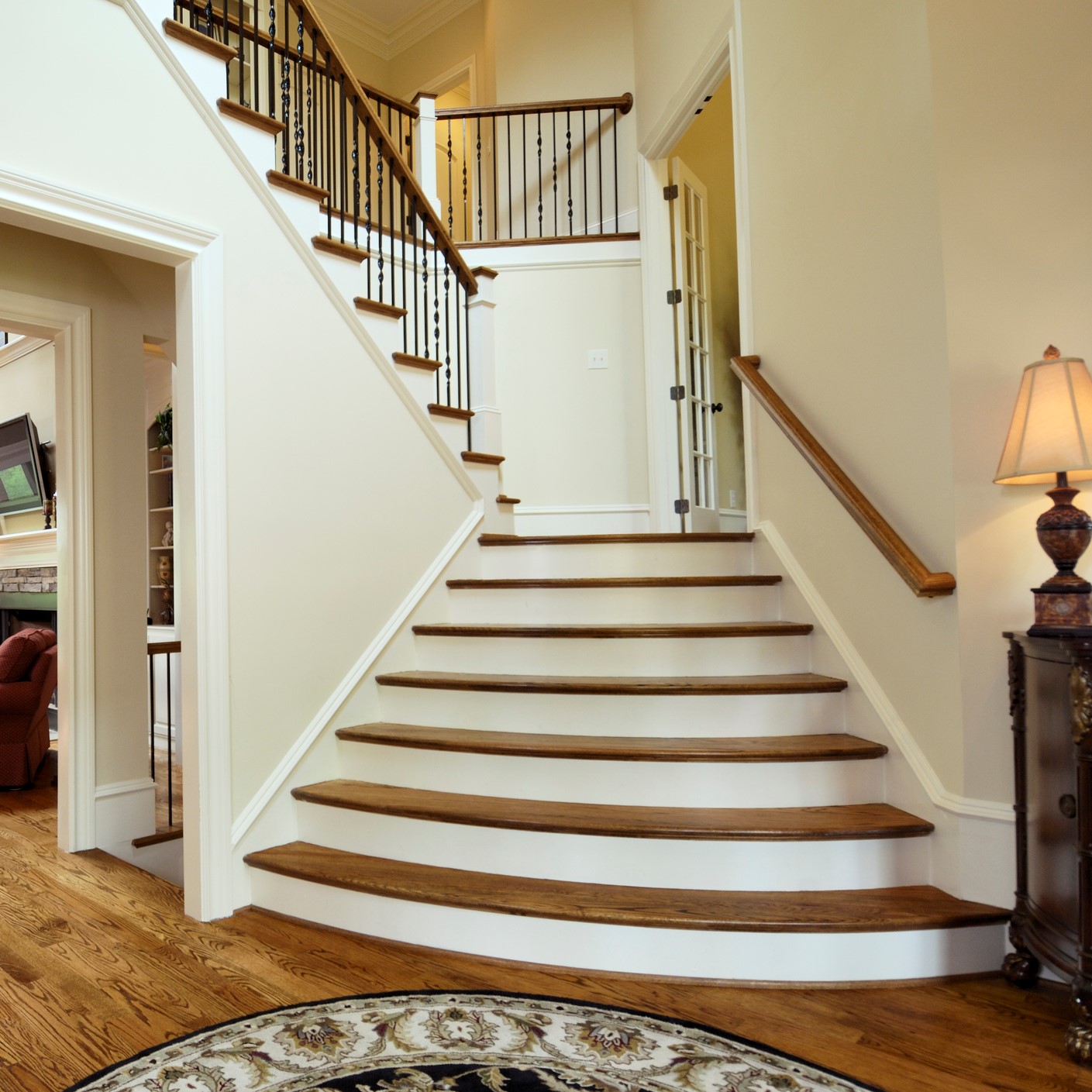 Why Hardwood Stairways?
Stairways have a significant influence on your home's look and feel. While most homeowners choose to carpet their stairways for warmth and style, dull or faded carpets give your stairway an old and unattractive look. Try hardwood flooring instead!
Hardwood flooring is highly durable, beautiful and will lend your home a unique and welcoming cottage-inspired feel. They are also affordable and environmentally friendly. Additionally, these floors work exceptionally well in all types of homes. They are also great for transitional homes as they balance modern and traditional elements.
What Are Hardwood Flooring Options Available?
Below are different types of hardwood floors that we can use to give your stairway a modern and warm appeal:
Dark Hardwood Flooring – Dark hardwood stairs have an elegant dark look that no natural flooring can match. The look brings an instant spark to any home regardless of its theme and design. This flooring can work well with any stairway: Be it a contemporary or traditional stairway. There are three types of dark hardwood floorings: Espresso, dark walnut, and Jacobean.
Light Hardwood Flooring – Light, natural, and muted hardwood flooring doesn't feel too austere and can maintain its light color for years with just a little care. These floors will make your home feel welcoming and stylish. They also don't feel too plain and are resistant to stains.
Honey Hardwood Flooring – You can never go wrong with honey hardwood floors. These hardwood floors are stylish and have a unique contemporary look. They also show off the natural variations in the wood grain and have cleaner lines. This makes them look elegant and expensive. Honey hardwood floors also give an illusion of a bigger space, making them perfect for small spaces.
Grey Hardwood Flooring – Grey hardwood floors are versatile and can complement different themes in your home. These floors have a calming effect and instill a sense of serenity in homes. They also come with a light shade that helps open up space and make it appear bigger.
High Variation Hardwood Flooring – High variation hardwood floors are unique, contemporary, and fresh. They work well with various colors and home decor styles to give any space a relaxing feel.
Contact Gateway Realty and Home Services
Remodeling your stairway yourself can be a challenging task. This is why you should seek the assistance of an experienced flooring contractor. Gateway Realty and Home Services is a professional flooring contractor that provides top-quality residential flooring installation and repair services in Kansas City and St. Louis, Missouri. Contact us today for all your remodeling needs!